This site comes to you from the Society of Indian Radiographers (SIR). It aims to be a major source of information for Radiographers (especially Indian Radiographers) and also a forum for them to interact with each other.
The site was launched to coincide with the occasion of the 8th National Conference of Society of Indian Radiographers on 29th September 2001 at Chokshi Auditorium, Tata Memorial Hospital, Mumbai. This event was organised by Radiographers' Association of Maharashtra (RAM) and Tata Memorial Hospital, Mumbai. We hope to keep the site growing with great participation from Radiographers in India and abroad.
Read More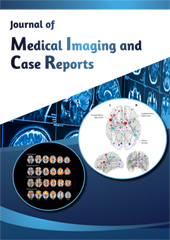 Journal of Medical Imaging and Case Reports
dedicated to clinical and medical research intrinsic to all imaging modalities, including optical, ultrasound, magnetic resonance, x-ray computed tomography, nuclear imaging for diagnostic and treatment purposes.

Radiographer Jobs in India
Jobsora offers vacancies from more than 250 employment sites and direct employers in India.